In listening to Jeff and Dane it seems Earth's weather system has been permanently damaged, with massive amounts of chemtrails polluting the planet's air and soil.
They say that recovery to a natural state is not possible.
When we consider the absolute marvel that Earth's natural weather system is, or must I say "was," plainly, Earth's weather system is another of the Great Creator God's superb, and wondrous creations!
In view of the terrible evils being wrought on this world, In Revelation 21 God says, Behold, I make all things new.
Revelation 21:
1 And I saw a new heaven and a new earth: for the first heaven and the first earth were passed away; and there was no more sea.
2 And I John saw the holy city, new Jerusalem, coming down from God out of heaven, prepared as a bride adorned for her husband.
3 And I heard a great voice out of heaven saying, Behold, the tabernacle of God is with men, and he will dwell with them, and they shall be his people, and God himself shall be with them, and be their God.
4 And God shall wipe away all tears from their eyes; and there shall be no more death, neither sorrow, nor crying, neither shall there be any more pain: for the former things are passed away.
5 And he that sat upon the throne said, Behold, I make all things new. And he said unto me, Write: for these words are true and faithful.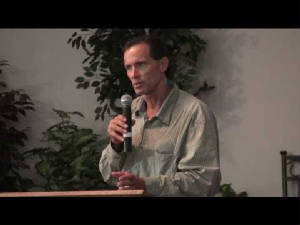 I understand Dane Wigington has received his share of persecution for publicising the evil works of global powers.
Of course this is true of many who choose to speak out against evil persons and works.
Jesus Christ has good advice that those who do this should "count the cost" before going too far.

There is a distinction that must be made between being a true believer by genuine faith in The Lord Jesus Christ, and being a disciple, which requires a high commitment to Jesus Christ.
In this context Jesus advises to "count the cost" before making such a commitment.
In Luke 14 Jesus is talking:
25 And there went great multitudes with him: and he turned, and said unto them,
26 If any man come to me, and hate not his father, and mother, and wife, and children, and brethren, and sisters, yea, and his own life also, he cannot be my disciple.
27 And whosoever doth not bear his cross, and come after me, cannot be my disciple.
28 For which of you, intending to build a tower, sitteth not down first, and counteth the cost, whether he have sufficient to finish it?
29 Lest haply, after he hath laid the foundation, and is not able to finish it, all that behold it begin to mock him,
30 Saying, This man began to build, and was not able to finish.

31 Or what king, going to make war against another king, sitteth not down first, and consulteth whether he be able with ten thousand to meet him that cometh against him with twenty thousand?
32 Or else, while the other is yet a great way off, he sendeth an ambassage, and desireth conditions of peace.
33 So likewise, whosoever he be of you that forsaketh not all that he hath, he cannot be my disciple.
34 Salt is good: but if the salt have lost his savour, wherewith shall it be seasoned?
35 It is neither fit for the land, nor yet for the dunghill; but men cast it out. He that hath ears to hear, let him hear.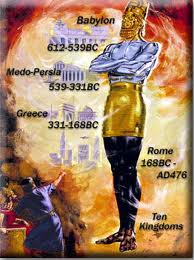 Christian baptism, Jordan River, Israel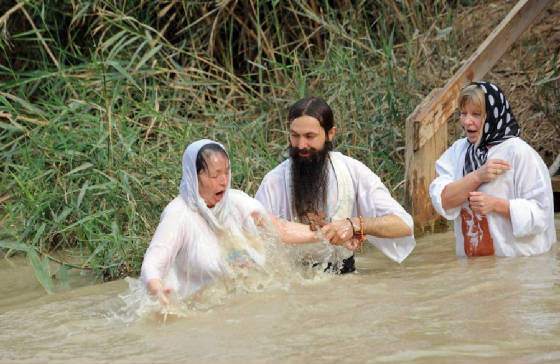 The symbolic entry to Christianity for those who have believed on and embraced the Lord Jesus Christ